Densifying Anti-Wrinkle LPG Endermolift in central London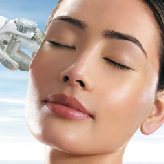 £62.00

or
£55.80


if booked on-line
Book now
Densifying Anti-Wrinkle LPG Endermolift in central London
A natural lifting effect: fills in wrinkles and smoothes the skin.
30 minutes
A restructured skin without injection or surgery. For her, for him. Mechanical Collagen Activation, 100% natural
Having a healthy lifestyle is vital to preserving your skin's appearance. Such elements as balanced nutrition, regular moisturising and the daily use of sun block are major contributors to skin health. Despite these precautions, though, skin ageing is inevitable Liflmassage is specifically designed to prevent and decelerate the ageing process of the delicate tissues of the face, neck and décolleté This exceptional skin workout stimulates tissues at a cellular level, naturally restoring skin firmness as it smoothes away lines and wrinkles. Finally - You can beautify your skin, optimize your facial features and achieve a lastingly radiant, youthful appearance - without injections or surgery, without impairing your face's natural form or expressiveness...
In as few as 4 sessions, experience a real lifting effect

Restructure | Smooth | Firm
you face, neck and décolleté
Liftmassage's unique technique and methodology combines the practitioner's anatomic expertise with LPG's exclusive Lift technology to produce a remarkably effective treatment individually tailored to your needs.
Endermolift - For Whom
A Redefined, Youthful Face, for all

Over time, regardless of gender or skin type, the thin tissues of the face, neck and décolleté will deteriorate. Despite having a balanced diet and a conscientious use of sun block, your skin will begin to droop and your lines and wrinkles will deepen into furrows. To reverse these visible signs of ageing, Liftmassage applies a concentrated effort on the superficial tissue layers, were the fibroblasts are. Fibroblasts are responsible for the collagen and elastin production that gives skin its firmness and elasticity. By stimulating the core of this cell, Lipomassage produces younger looking and denser skin.
In just a few sessions, Liftmassage can repair the visible effects of ageing- lines, wrinkles, loose skin – rejuvenating your face and décolleté for a youthful, radiant appearance.
Liftmassage - Studies
The secret of
Liftmassage lies in the core of the fibroblast
Based on Facial Endermologie, Liftmassage has continued to evolve since its creation over 10 years ago. The improvement of LPG's technique can 
be attributed, in part, to the machine's technological advancements, but also to extensive protocol innovations.  Such advancements and discoveries are a direct result of the extensive clinical research being conducted throughout the world. Several studies testify to Liftmassage's effectiveness on skin aging. Among them, the Revuz study (Dermatology, Mondor hospital, Créteil, France) proves that the mechanical stimulation of LPG's Lift treatment head actually modifies the extra-cellular matrix of fibroblasts. As a result, the delicate tissue in the face, neck and décolleté tissue is restructured, tightened and toned.
Liftmassage Machines
Professional treatments can be performed exclusively by a beauty specialist, highly trained on Liftmassage and equipped with LPG's Liftmassage machines (Cellu M6 Keymodule. Lift M6 and Lift 6).
Although pleasurable and relaxing, Liftmassage is extremely effective. Reconstructing tissues on a cellular level, Liftmassage optimizes the production of elastin and collagen to replenish lines and wrinkles, treat baggy and puffy eyes, restore skin firmness, erase a double chin, and produce a long-lasting, glowing complexion.
WHAT DOES A LIFTMASSAGE TREATMENT FEEL LIKE?
Liftmassage(endermolift) is very relaxing and pleasurable, making you feel simultaneously invigorated and rested after treatment. As the intensity of the laps is programmable, the practitioner is able to customize your session to your unique goals and skin condition
WHAT ARE THE DIFFERENCES BETWEEN THE LIFTMASSAGE INJECTIONS, FACE LIFTING AND ELECTROSTIMULATION?
Unlike Liftmassage, the techniques you are mentioning don't treat the sources of skin ageing, and in some cases, eleclrostimulation for example, may accentuate expression wrinkles and lines As you know, a face lifting is pretty traumatic for the skin that is detached, cut and stretched and sometimes for some facial muscles that need to be moved up or behind the face. This procedure requires a general anaesthesia (?) and weeks for a total recovery. Injections of botulinum toxin paralyze muscles fora smooth effect but freeze facial expressions, stealing the natural and personality of one's face
HOW? IS LIFTMASSAGE NATURAL?
Liftmassage is a powerful, non-invasive technique. II naturally enhances the youthful potential of skin - without artifice, scalpel or risky and toxic additives The real ingredients for a beautiful, youthful appearance are 100% natural because they are in you Lift technology stimulates your issues in the precise way they need to be stimulated, as a result, your skin is redensified and smooth, glowing and youthful appearance is restored-without a loss of natural expression or altered features.
DOES LIFTMASSAGE WORK ON MEN TOO?
Over lime, exposed to the same negative environmental factors as women, men too are affected by the visible signs of ageing Liflmassage is recommended for men to smooth lines and wrinkles, reduce a double chin, replenish skin firmness and to treat puffy, baggy eyes
Ivan is a senior Sports Injury Practitioner and bodyworker, who devotes his passion, expertise and niche in sports therapy. Ivan is fully insured and a member of FHT and the ISRM. His experience developed from studying at the National Sports School of Bulgaria whilst competing for the National Team. As a previous sportsman, his competence in understanding an individual's physiology and associated conditions established. He completed his studies in London with a internationally recognised qualification in ITEC Sports Massage Therapy and a BTEC Level 5 diploma in Sports Remedial Massage. Ivan now pursues his career and speciality in the diagnosis and treatment of injury and rehabilitation of sports and fitness.
He offers a strong understanding of various musculoskeltal conditions including; low back pain; Repetitive Strain Injury (RSI), stiff neck and stiff upper back, tight hamstrings etc. Ivan adopts a dynamic approach to his treatments with kinesiology taping, advanced manual manipulations, assisted body strengthening stretches, pre and post workout treatment and other highly effective techniques. Ivan's professional development also involves training in LPG Endermologie.