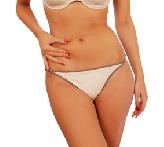 £56.00

or
£50.40


if booked on-line
Book now
Endermo Body Firming treatment
Restores skin resilience and firmness, relaunches the collagen and elastin production essential for supple, firm skin.
Lipomassage by LPG Endermologie.
Cellulite reducing by Endermologie, a registered trademark of LPG Systems at the Parkland Natural Health Clinic
Your beautician performs a careful evaluation of your needs and creates a customized Lipomassage program based on her diagnosis.
LPG, the world-renowned Endermologie specialist, has created the Lipomassage: a patented slimming treatment designed to treat localized fat, cellulite, and lose skin, to resculpt the body, and boost circulatory exchanges.
Patented treatment heads equipped with independent, motorized rollers delicately manipulate the skin tissues to stimulate the dormant cells and relaunch the fat release. With Lipomassage, you can target your problem areas and be slimmer where you really want.
For her, for him...
Lipomassage™
by Endermologie®
Guaranteed slimming, without surgery.
Despite regular exercise and the most stringent of diets, the body will store fat in certain areas. Lipomassage, a technique born from Fndermologie, offers a scientific a fly proven solution for localized fat retention, cellulite, skin sagging and contours...  Now. without painful surgery, in as few as 6 sessions, it is possible to reshape your body and lose inches - with long lasting, spectacular results.
Lipomassage for men
BOOK ON-LINE - SAVE 10%
  Prices for LPG Endermologie Lipomassage in London 
Lipomassage™
in as few as 6 sessions
slim | sculpt | firm
where you most need it!
Lipomassage is a localized treatment that is performed exclusively with LPG's latest generation technology: the Independent Motorized Rollers" (IMR). This patented technology, combined with the anatomic expertise of highly trained practitioners, ensures a remarkably efficient treatment. In as few as six 35-mmute sessions, you will see dramatic improvements in your figure and improvement in your skin quality. Finally, you can eliminate the stubborn fat in those hopeless areas of your body, the ones that you once thought were impossible to lose.
For Whom
Lipomassage™
Slenderness for all!
For women
Localized fat, cellulite, saddlebags, love handles, buttocks, hips, thighs, arms, stomach, back... Women and men store fat differently and in different places. However even when the strictest diets and most rigorous of exercise regimens have failed, both men and women can successfully fight fat with Lipomassage. Genetically predisposed to fat storage, (in anticipation of pregnancy and breastfeeding) women begin acquiring figure defects as early as adolescence. After pregnancy and with the onset of age, skin loses elasticity and resilience and the condition worsens... Lipomassage effectively treats all of these factors.
For men
Localized fat, love handles, potbelly stomach, double chin, undefined pectoral muscles... Lipomassage effectively fights trapped fat, even when the strictest diets and most rigorous exercise regimens have failed. Despite having a good metabolism, men, with age or a rich diet, begin storing fat in certain areas of their bodies.




The secret of Lipomassage
lies in the core of the adipocyte
For over two decades, Endermologie has continued without letup to evolve. The improvements of LPG's internationally renowed technique can be attributed in part, to the machine's technological advancements, (currently the 7th generation is in distribution), but also to the result of protocol innovations. Such achievements and discoveries are a direct consequence of the extensive clinical research being developed throughout the world. In a recent study conducted by world-renowned specialist in fat cell metabolism, Professor Lafontan (Toulouse, France), it was demonstrated that the mechanical massage action of the Cellu M6 Keymodule is able to activate lipolysis (fat elimination). How? As the  independent motorized rollers (especially the Roll'in rotation) condition adipose tissue (fat tissue), the stimulated adipocytes (fat cells) are signaled via adrenergic neurohormonal messages to activate ß receptors ('cell waste' eliminators) and trigger lipolysis (fat elimination). Emerging from this discovery is a new methodology, with dramatically more efficient protocols that according to clinical observations, procure visible results on resistant localized fat in as few as 6 sessions. This incredible new treatment is called Lipomassage.
What is cellulite?

Cellulite is deposits of fat and other material trapped in pockets of connective tissue beneath the skin. It causes progressive dimpling, also called "orange peel" or "cottage cheese" appearance of the skin. About 90 % of women are affected by it, after they reach puberty.
How does Lipomassage affect the appearance of the skin?
Lipomassage is a mechanized technique, combining regulated suction and two rollers to symmetrically, and rhythmically, fold and unfold the skin. As the deepest layer of fat becomes less adhesive, less glutinous, blood flow increases, thereby allowing the metabolic byproducts to pass through the body by normal physiological methods. At the same time, the fibers that connect the skin to the muscle are being stretched. Through repeated treatments, the fat cells shrink and reshape. Shrinking fat cells....stretching connective tissue.....eliminating trapped fluids.....and there's the magic of Lipomassage!


How is Lipomassage different from Liposuction?
Lipomassage by Endermologie® is a non-surgical, noninvasive procedure, not requiring anesthesia or breaking of the skin. There is no pain or downtime experienced with Lipomassage. Plastic surgeons all over the country do, in fact, recommend Lipomassage as part of the Liposuction process. Several treatments before surgery will make the fat softer, and easier for the surgeon to extract. Treatments after surgery will smooth out the lumps and the bumps.
How often should I have a treatment?
Twice per week is optimal, with at least one day in-between treatments. In certain cases, three times per week is advisable. Once you've reached your plateau, you'll want to maintain your appearance with one treatment each month or as needed.
How long before I see results?
Everybody is different, but most of my clients start noticing results within as few as 6 or 7 treatments; though, dramatic results are more likely to be noticed after 16 to 20 treatments.
How long is a treatment?
Thirty-five minutes. It is sometimes necessary to go longer, but never more than 45 minutes.
Does it hurt?
Most clients find the sensation quite pleasant, even falling asleep during their treatments! The intensity of the treatment will be adjusted to your own comfort level.
I am overweight; am I a good candidate for Lipomassage?
Though Lipomassage treatments often result in significant changes in body circumference, this is not a weight loss remedy. There is no correlation between weight loss and circumference loss. You are not likely to see improvements to skin texture unless you are close to your ideal weight. However, if you are embarking on a weight loss program, particularly a radical program such as gastric bypass, Lap-Band®, or the like, Lipomassage may help ward off the sagging skin syndrome that often results from rapid weight loss. The key is to receive regular treatments as you lose the weight, keeping your skin taut as you become smaller in circumference. If you wait until the skin is already sagging, Lipomassage is not your answer.
Is Lipomassage only for cellulite reduction?
No! Medics also recognizes Lipomassage in the relief of Delayed Onset Muscle Soreness (DOMS), minor muscle aches and pains, and muscle spasms. Your muscles will inevitably become sore after a proper workout; muscle soreness and joint pain being frequent problems for athletes. Many people allow themselves to be overcome by the challenges of their exercise program, including severe soreness after workout. The key is to not allow these obstacles to stop or deter you from reaching your full potential. With Lipomassage, you'll feel the difference with enhanced physical performance and endurance during your workout, and you'll notice the effects from better recovery after your workout. See me before vigorous exercise to help energize your muscles and maximize your workout. A treatment beforehand not only increases blood circulation, it also improves the visco-elasticity of the muscles, thereby preventing the minute tears of muscle fibers, and the muscular swelling that causes DOMS. See me to aid in lessening soreness after your workout. Lipomassage helps with the elimination of lactic acid, the drainage of inflammation, and relieves stiffness to provide greater flexibility. Those who incorporate Lipomassage into their workout routines, enjoy an improved comfort in everyday life, as well as improved static and dynamic strength.
Can I receive treatments if I am pregnant?
Though no correlation has been found between Lipomassage and pregnancy complications, for liability reasons, I cannot treat pregnant clients. But we can get started as soon as six weeks after delivery.
Why do I have to wear a body suit during my treatment?
The body suit allows the treatment head to glide easily; otherwise, it would stick on, and pinch bare skin. It also keeps the treatment head clean and helps maintain modesty.
What are the risks or complications of Lipomassage?
Everybody is different, so temporary, mild bruising, sensitivity reactions, and broken capillaries might occur. Simply inform your technician and she will adjust the power to your comfort level.
Will this work for me?
There is no guarantee, but, statistically, ninety percent of all Lipomassage clients do notice favourable improvement in cellulitic areas.





Do I need to do anything to get good results?
Yes, drink sufficient amount of water. You will receive information during your initial treatment on the amount of water your body requires.
Lipomassage™
nutrition and exercise:


IF I START A LIPOMASSAGE PROGRAM, MUST I EXERCISE AND FOLLOW A SPECIAL DIET?
To be in good health, we all should exercise and eat moderate well-balanced meals. If in spite of a regular physical activity and a healthy diet (where your caloric intake is based on the energy you expend) you are still unhappy with your figura. Lipomassage will give you immediate, measurable results. Lipomassage will fight the stubborn fat. reshape your silhouette, smooth away cellulite, and firm your skin.
I DON'T HAVE TIME TO EXERCISE OR FOR LIPOMASSAGE - ISN'T DIETING ENOUGH TO GET RID OF MY EXCESS LOCALIZED FAT?
Dieting has some big drawbacks - if you eat less, you'll lose weight where it's easiest to lose: the face, breasts, and upper body: (for most gynoid or "pear-shaped" women) but along with it, your wrinkles will be accentuated and your chest will loss definition, slacken and droop. If you persist with excessive caloric restrictions, your body will call upon the lean muscle mass for energy, resulting in a loss of muscle tone should you suddenly stop you'll replace the muscles with fat If, like many women, your problem areas are limited to your lower body eating well-balanced meals and having an active lifestyle simply is not enough. Adding Lipomassage to your healthy routine allows you to precisely target the unwanted localized fat. As you beautifully smooth and uplift your figure, you keep your "glamorous" womanly curves - including your cheekbones, breasts and buttocks - intact.
I'M VERY ACTIVE IN SPORTS, YET I RETAIN FAT AND I AH PLAGUED BY l SADDLEBAG THIGHS' AND AT SAGGY REAR END' - CAN LIPOMASSAGE HELP?
Lipomassage fights the especially resistant, trapped fat that is typically stored in the thighs, hips, knees and ankles where physical exercise indiscriminately bums calories in areas where fat energy is most plentiful, Lipomassage precisely slims problem areas, reshaping the body according to your desires and needs Flat, sagging buttocks are uplifted as the surrounding fat is slimmed and the curve of the buttocks and hips are sculpted.
WHO ELSE SHOULD NOT RECEIVE LIPOMASSAGE TREATMENTS?
Because Lipomassage increases blood flow by up to 400%, some conditions may be exacerbated, or some organs over-burdened upon treatment. For this reason, I cannot treat those diagnosed with the following conditions:
Thrombosis, and/or taking prescribed blood thinners
Progressive, infectious illnesses such as AIDS, etc.
Cancer or malignant tumors within the past five years
Heart disease
Acute infections or inflammation
Respiratory disease
Kidney failure
Hepatitis
Diabetes
Circulatory conditions within the past two years
  Prices for LPG Endermologie Lipomassage in London 
Ivan is a senior Sports Injury Practitioner and bodyworker, who devotes his passion, expertise and niche in sports therapy. Ivan is fully insured and a member of FHT and the ISRM. His experience developed from studying at the National Sports School of Bulgaria whilst competing for the National Team. As a previous sportsman, his competence in understanding an individual's physiology and associated conditions established. He completed his studies in London with a internationally recognised qualification in ITEC Sports Massage Therapy and a BTEC Level 5 diploma in Sports Remedial Massage. Ivan now pursues his career and speciality in the diagnosis and treatment of injury and rehabilitation of sports and fitness.
He offers a strong understanding of various musculoskeltal conditions including; low back pain; Repetitive Strain Injury (RSI), stiff neck and stiff upper back, tight hamstrings etc. Ivan adopts a dynamic approach to his treatments with kinesiology taping, advanced manual manipulations, assisted body strengthening stretches, pre and post workout treatment and other highly effective techniques. Ivan's professional development also involves training in LPG Endermologie.
Ina Paivi
Apr 07, 2015
I had very good results at this place. Endermologie definitely helped with slimming, firming and eliminating cellulite marks. After having a baby a year ago and trying to loose weight, after my first treatment I noticed my weight loss actually sped up thanks to the toxins being moved around and it helping is with my water retention. Over 11 sessions I managed to reach my goals and achieve excellent results.*
Tracey
Feb 25, 2011
Good service *
Customers Who Viewed This Item, Also Bought