Reviews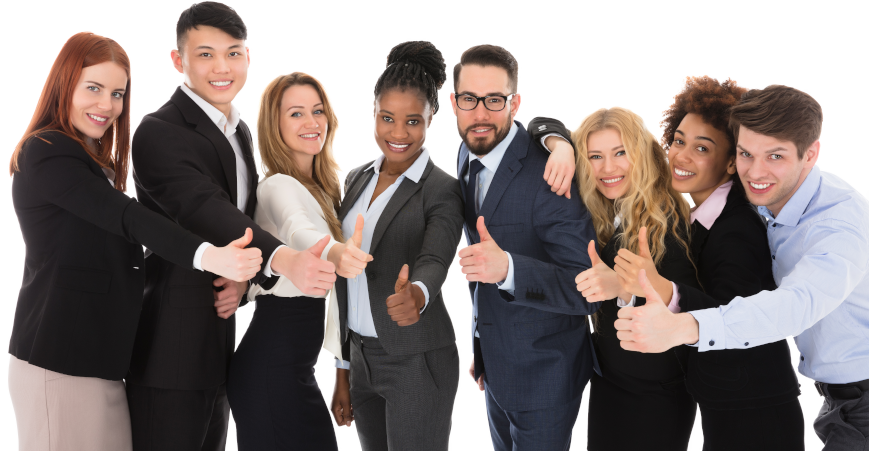 ---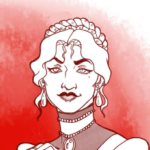 Amanda Nauth
Oct 20, 2023
I had an excellent treatment I cannot thank you enough I felt much better. I highly recommend this service it is excellent thank you so much.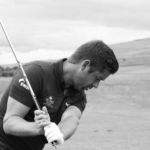 I was a bit weiry getting it done But the lady that was working that day was very professional an comforting. I definitely will be back again soon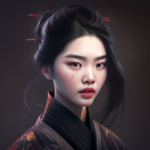 以前聽過自己老家香港都有提及洗腸(灌腸), 大部分人都不認識甚至 害怕不敢, 我覺得這個翻譯不太恰當, 我覺得應該是叫做潤腸Dehydration 滋潤條腸道把不必要的細菌,久留的宿便排放出來。後來知道日本醫生們有寫這類題目的書籍關於洗腸對免疫系統的重要性以及推薦這方面的保養。據知美國也推薦洗腸。我患上大腸癌之後認識不少腸道的知識,原來我們的腸道微生態是非常重要影響著我們的情緒,免疫系統,睡眠及好多種疾病出現,所以我選擇不做化療從飲食改變開始以及選擇這裏洗腸達到身體自癒的效果現在我腸道排便相當不錯體重輕了,情緒穩定,多謝這位Anatoli給我好多知識,有問必答我會繼續來這裏保養道健康。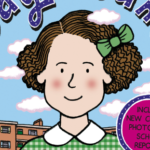 Hi. I have recently had a couple of colonic irrigation sessions with Milla as my therapist. Milla is a skilled professional. She massages your stomach to help extract built-up waste from the body. After the first session, I felt great, with no more bloated feelings. I also noticed after a few days that a stubborn patch of Eczema was clearing up. After the second session with Mila, my stomach feels at ease and not irritable. My skin looks and feels softer with the Eczema patch now gone. I will be revisiting the clinic to have further sessions. Thank you very much.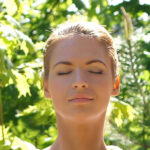 Very polite, discrete service. They take the idea of health very seriously; they know their stuff, and you can trust that you will get the best service here as they are as much about the process as they are about the outcome. I would not go anywhere else.
So friendly and warm service will use more frequently an A star
I completed 2 courses of 3x bicarb soda colonics and it made me feel like a whole new person in body mind and soul. I have Lyme disease and have issues with fatigue, digestion and feeling sluggish overall. Each treatment I had I felt improvement. Mentally my thinking was clearer, concentration and focus at work improved, physically I was able to lift heavier at the gym, more flexible and better stamina, my friends commented on my skin glowing and that I was more positive and happy overall but the best part was the extra energy and added bonus that I lost weight without trying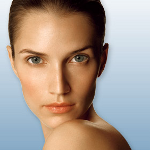 Had my first colon hydrotherapy a month ago and just booked my second session. I am suffering from severe constipation and felt amazing after the treatment!Professional & clean environment. Highly recommended!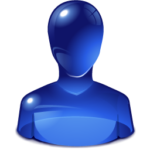 I am a woman of 66 who has suffered from chronic constipation all my life. It is a condition that is miserable, isolating, depressing and debilitating. I had my first colonic Hydrotherapy a few days ago. The relief is beyond all expectations. Already I feel so much better: cleansed of decades of toxic deposits in my colon, I feel that a huge burden has been lifted. The therapist, Mila, was kind, experienced, respectful and very helpful. The treatment was gentle, painless and immediately effective. I have booked two further treatments, as I am sure that there is more impacted, toxic deposit to shift. I will continue to have treatments regularly. It is so good to know that I will never have to ingest unpleasant chemical laxatives again, which have only ever been partially effective and in recent years have not been of any use at all. I believe that Colonic Hydrotherapy will change my life. I recommended this therapy to others immediately, and one has already booked in for a first appointment. Thank you, Mila.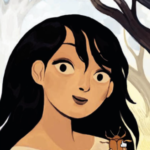 Great experience - relaxing and professional!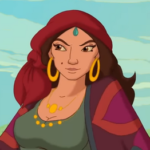 Olena is so professional she asked about my concerns..and did a fantastic job ..hope to see results soon.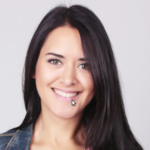 Faye Alderson
Nov 29, 2021
My colonic treatment kept me relaxed.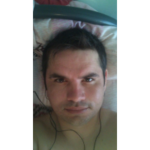 michael james
Sep 09, 2021
I would certainly recommend it. I visited Anatoli at the Holborn office, and the procedure was carried out very professionally in a clean and hygienic environment. I can't comment yet on the efficacy of the treatment for a parasite in my bowel, but I live in hope and will certainly be booking further appointments.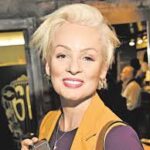 Great experience, Thank you !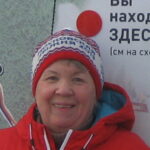 I had heard of colonic irrigation many years ago but was deterred from trying the treatment due to a mixture of mild fear and embarrassment. However, having been persuaded by my daughter to see if it would help me, I found Parkland Natural Health's therapist, Anatoli Silajev, to be very reassuring and professional. The experience was not in the least bit awkward or painful and I was glad I made the appointment.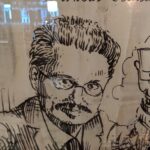 anthony thomas
Oct 22, 2020
Good company with good hair removal experts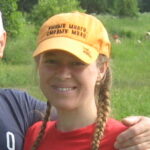 Great service! Andreia is very professional and friendly. She does an outstanding job. I'm a very satisfied customer xx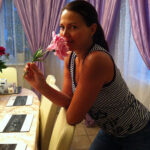 Why did I wait so long? I hadn't realised Parklands had reopened, but it has! I've just had my first colonic post lockdown, and it's truly the perfect way to help move into our 'new normal' both mentally and physically with a positive approach. Lockdown was challenging for many of my friends and me with often restrictions buying certain foods, immune-boosting vitamins and options to exercise. And then came the slight fear of trying to get back to healthy everyday life, i.e. work, travelling on public transport etc., things we took for granted before. For me, this colonic has helped me move forward. Thank you!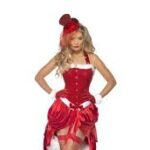 Andreia was very professional and gentle. The result of her job was excellent!!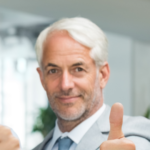 This was my first time having colonic hydrotherapy. I felt quite nervous to start with, but Anatoli was very welcoming, professional and had me feeling at ease in no time. The treatment itself felt comfortable and afterwards I definitely felt light, clean and well flushed. I did feel a little sensitive for a couple of days afterwards, but that was to be expected considering the nature of the treatment. I would definitely like to go for a couple more treatments, especially as I would like to do a liver flush, and its advisable to have a clean colon beforehand.

This treatment made me feel like a whole new person in body mind and soul. I have Lyme disease and have issues with fatigue and feeling sluggish overall. Each treatment I had I felt improvement, and throughout 2x three rounds of bicarb colonics, others could recognise the results too. Mentally my thinking was more explicit, concentration and focus at work improved, physically I was able to lift more substantial at the gym, more flexible and better stamina, my friends commented on my skin glowing and that I was more positive, but the best part was the extra energy and bonus that I lost weight without trying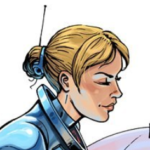 Philippa Davis
May 29, 2020
Excellent practitioner who is very caring and knowledgeable. I Would highly recommend him.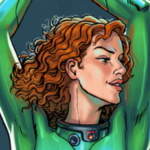 Anatoli is an excellent practitioner, and the colonic treatments really help with my digestive system, my sleep, my skin... everything! He's professional and kind too, making what could be a very awkward/uncomfortable experience perfectly fine. Recommend highly!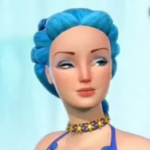 Very professional and felt great after my mini detox of 3 sessions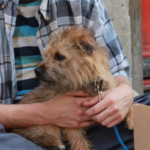 Patrick Cavendish
Dec 02, 2019
I was very constipated after major abdominal surgery and was encouraged by doctors to take laxatives. I didn't want to do this so I decided to get colonic hydrotherapy. I've had several sessions with Antoli to help my gut get back to normal. The probiotic implant is a complete game changer. My stomach is calmer than it's been in years and my energy levels are so much better. Really reccomend !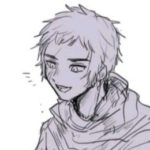 Antony was very knowledgable. I was made to feel relaxed and comfortable in a potentially awkward situation

It's a great treatment for the moment and the operator is extremely prepared, discreet and professional. Highly recommended.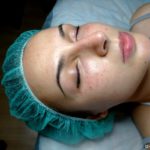 ADVANTAGES:The effect is visible; the skin looks taut; a fresh look; traces of acne disappear.DISADVANTAGES:It requires repetition; and, it is expensive.My recommendation for it comes from my personal experience of mesotherapy! Mesotherapy is for those whos facial wrinkles began to appear deeper. I am 25, but my skin is dehydrated. So, lines started to become noticeable.I signed up for a consultation with Olena and decided to go for the treatment.I can surely say that the result is worth the money spent! The skin immediately looks more toned, traces of acne disappear, and the skin takes on a fresh look.Like any other method of rejuvenation, of course, it requires repeating at least several times a year. I was pleased with the procedure.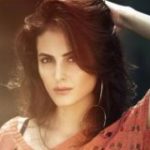 Paramdeep Sandhu
Oct 02, 2019
The service was really professional and pleasant. The staff was very welcoming. I was not sure about what treatment would be best for me which was explained in detail.

A professional team of practitioners who always give great effective treatments. I cannot recommend them highly enough.

Excellent service, I always felt well looked after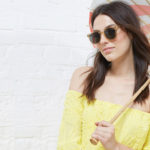 Brilliant service, felt instantly at ease. Exceptionally professional and gained nutritional and lifestyle advice throughout. Would recommend to anyone. Most comfortable and enjoyable colonic I've experienced. 5 stars!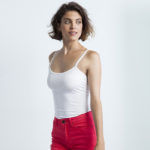 Very good service felt very relaxed and good consultation and care during the treatment.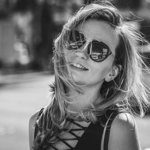 That was the best HIFU treatment I ever had. Besides, I could see the result straight away. Moreover, my lower face looks more lifted and sculpted now. Liliana was very professional. She also answered my every question and made it totally at ease. By the way, it was my second visit, and I booked the next one already. It is a perfect place if you want to feel welcome and in very professional hands. Plus, it is a fantastic location as a bonus.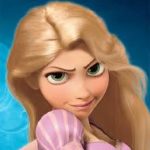 Juliana Brustik
Dec 17, 2018
The session was very professional. Everthing was explained properly.

The therapist was very informative and knowledgeable. I explained some of my symptoms and he was able to provide some useful nutritional information along with the colon cleanse. He explained the procedure very clearly and everything was done very efficiently and seamlessly in a tidy room. Only thing is that I was told that when I left that everything would've cleared out and that wasn't the case on my way home. Luckily I wasn't far.

I cannot recommend Gilly's treatments highly enough! He is so knowledgable and attentive to the smallest changes. His questions help me probe deeper into the causes of the problems I bring to him. He is sensitive and strong in his hands on work, and is able to advise on preventative stratagies moving forward. I now have a series of easy exercises to do at home that really work. They have helped to maintain the wonderful sense of well-being I get from his treatments. It's such a relief to have found a way around the ongoing back problems that had plagued me for years. Now I go back for maintenance and top up treatments, just for the realignment and sense of well-being. I would rather see Gilly than get a traditional massage: it feels just as good but the effects last so much longer.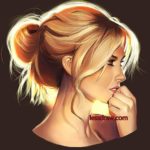 Jemma Hadley
Dec 07, 2018
As a professional dancer I get quite a few sports injuries and I feel so lucky to have found Gilly, who manages to fix me every time! I recently had a rotator cuff injury which he fixed in one treatment. I was delighted! From agony and not being able to move my arm, to total freedom within 24 hours. Miraculous!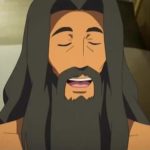 Gilly is a brilliant osteopath. He's knowledgeable, sensitive, profession and incredibly skilled. I highly recommend.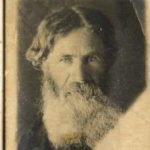 Great service! Very helpful.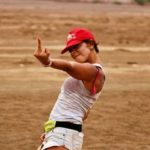 Niki GI Jane
Oct 31, 2018
Best colonics in London. Bicarbonate of soda colonic is unique and extremely beneficial. Anatori is highly professional and knowledgable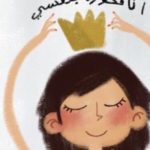 Norah Alzahrani
Oct 11, 2018
It was a great experience with the Russian specialist. If I had known, I would have booked three sessions a month to get more benefit but because I was returning to my country, I would not have had enough time, the experience would be repeated at any time I was in London.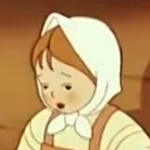 cristina alexe
Oct 08, 2018
always a great experience. Anatoli is professional and very experienced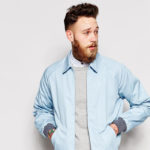 ive been going to parkland for over 6 months now and in my view this is one of best places in london to get a colonic.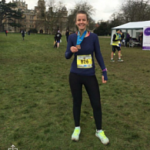 Great service! Felt really relaxed and the place was spotless. Would definitely recommend to others.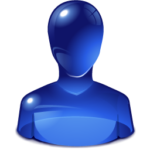 I was very happy with the service provided.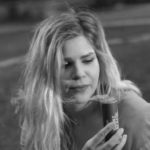 Elisabeth Sau
Sep 16, 2018
I had a great first time experience in Parkland Natural Health colonic cleanse. There are not that many places who offer a bicarbonate soda cleanse which was very helpful in getting my candida under control. The lady gave me advice and evaluated my condition and now I know exactly how to go on. The best thing about this was that I didn't crave anything and was able to transition into a sugar free candida diet easily. Highly recommended if you'd like to reset your food addictions and start with a clean slate and healthy eating without cravings.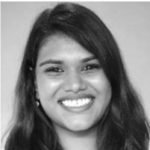 Aisha Natamkar
Sep 09, 2018
Giving this a three star review as this was my first time having a colonic and I do not have a comparable experience. However I found this to be an unpleasant experience. The treatment was in complete silence and I was not given any advice on the procedure or what happens after. I had to keep asking questions, baring in mind I didn't even know what was supposed to be happening. Overall the atmosphere very uncomfortable and I would not recommend.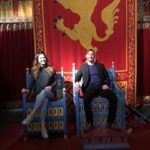 Nathan Silverbridge Calland
Sep 02, 2018
Excellent session, very professional with a thorough and clear explanation of the process. Anatoly was very knowledgeable, so during the session, I also learnt quite a bit about colonic health. I'll be back!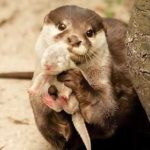 Dana Zejnelova
Aug 31, 2018
Very clean and profesional enviroment, well aducated staff. Procedure was painless, I could see health improvements in few days. I would highly recommend it.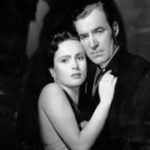 Antoni found what not even a week in hospital could find in my body! And it's because of the Body scan that I was able to address difficult health problems that had made my life so hard. I am slowly recovering now and so happy. I cannot thank him enough and cannot recommend the Body Scan enough if you have issues that no doctor can solve! Thank you Antoni.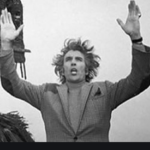 Michael Wilshaw
Jul 26, 2018
Great treatment but quite expensive.

I have been coming here for ages. I started off with the basic colonics which helped me a lot with my digestion. Then I started doing the varioius colonics with implants depending on my needs all with fantastic results. I am now very impressed by the Probiotic implant & colonic option. The latter has doubled the effect of a healthy digestive system. I don't bloat anymore even if I eat bad for a while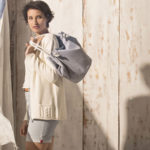 Diany Bogota
Jul 09, 2018
Great place, Andreia is very proffesional and I've been enjoying my massages very much!Thank you!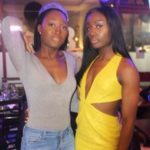 Lavinia Ama Dwaah
Jun 28, 2018
Reasonably priced, friendly staff, good selection of colonic options! I have tried a range of places, and out of them, all parkland gets five stars from me!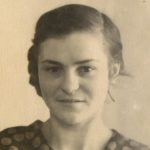 Anatoli is very knowledgeable and professional. He made me feel very comfortable. The spotless place with nice relaxing music.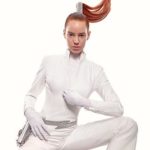 Went twice in 2 weeks! Great professional service in calm environment. After trying bicarbonate of soda colonics I felt so clear inside and literally all my food cravings disaappeared! Really amazed by this treatment and would recommend to everyone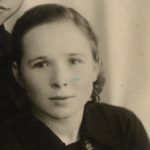 I was impressed with the treatment at Parkland Health Clinic. The colonic practitioner was very experienced and talked through what to expect calmly and efficiently, which made me feel comfortable. The treatment went smoothly. I experienced slight discomfort during the procedure, and bloating afterwards, but this subsided (and the practitioner told me this was normal). A week later my digestion is noticeably improved.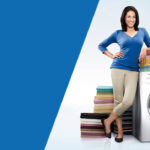 Azzhar NARIWADI
May 23, 2018
Lovely experience! I had the mini detox plus with Anatoli who is very nice and professional. It was my first time so I had some foreboding but now I will see him once a month. He is genuinely good as a certified therapist. I highly recommend him.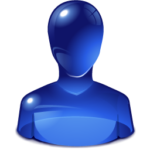 Great colonics, excellent customer service I have used the Parklan Natural Health for a several years. I have had colonics all over the country as I travel for business constantly. This establishment is friendly, well run and professional. All the therapists are excellent. I've recomended this service to several friends and associates and they all have been more than satisfied. Very professional service. Highly recommend

the service was great and the therapist was lovely. I was kept very calm during the process and I felt great after.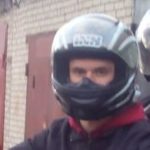 Truly helpful Five years ago I was in a very poor state of health, including extreme nervousness, insomnia and a long-term outbreak of rosacea on my face. After several visits for treatments including colon hydrotherapy and shankaprakshalana, my overall health improved greatly and the symptoms above disappeared. The staff were and are very professional, friendly and attentive. I visit the centre regularly and recommend them to my friends all the time. Great place, professional staff, highly recommended!!!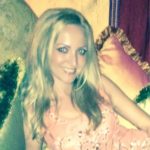 I had a colonic on Saturday with Ludmila. I had a face rash for more than a month, which almost cleared up after the session. I strongly recommend this clinic. Ludmila is such a lovely person, she's very professional, knows what she is doing and she's so easy going, made my stress about the procedure go away in a few minutes 🙂 see you soon!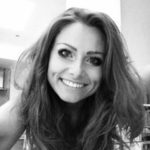 Great experience and very professional service. Antony is very experienced and he knos exactly how to use the LPG well. Highly recommended !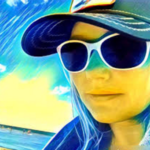 Miah Kennett
Apr 29, 2018
I love it here. So knowledgeable and un-awkward... a breeze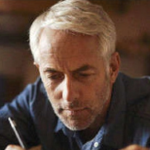 Great place to go for colonics. High standard - very professional.

Excellent Services.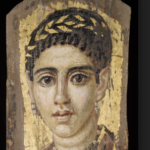 massimo nocerino
Apr 24, 2018
Very high professional staff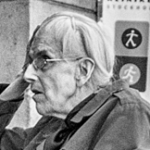 Alex Zmeevskiy
Feb 26, 2018
Great job!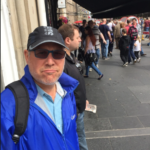 Great service and helpful on things to do to improve your health. This is my second time to go back for a series of 3 colonics.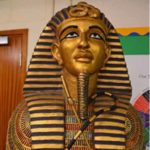 Sanjeeve Thakrar
Jan 23, 2018
The treatments are fantastic and the therapist explains the process clearly - I always feel better afterwards.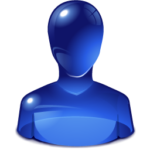 Thank you Anatoli. Today's treatment was very successful. Thank you for your kind, respectful and professional help.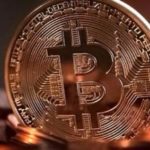 A few years ago Anatoli help me with some constipation problems and Ive never looked back. Had many colonics with him and he's knowledgeable and super proffesional.Going back soon for another treatment.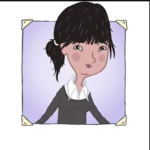 Great experience. Almost no discomfort. I will definitely do it regularly to detox. Highly recommended.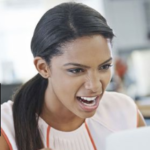 Renalda Dulkiene
Oct 10, 2017
Great experience, highly recommend !

Mehdi Souihed
Sep 01, 2017
I had an anti-candida colonics and the effects. Chronique fatigue, gas, itchiness and cravings disappeared. My complexion is a lot brighter too. I recommend it.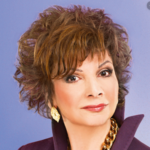 I had the lady therapist this time and she was most friendly and helpful. As well as very positive about my progress since my last treatment.

Outstanding service and well taken care of

Vitalijus Autukas
Aug 20, 2017
Great service, will be using again shortly. highly recommend!

Greeneyes 000000
Aug 18, 2017
I had my neck lift only 3 days ago. Already I'm seeing a big big difference Olena is very good. I had a question to ask her she got straight back to me i'm seeing a big difference already money well spent I will be booking up again with Olena for something else in the future. Top marks to Olena she has give me my confidence back again. And that's only after 3 days.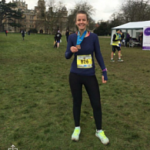 A really good experience with a professional clinician. Would definitely recommend.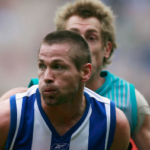 great staff very respective

I booked an appointment at the Wellness-Studio with some trepidation. Men in their 60s down usually start waxing of their intimate areas! However, I found the experience highly professional and strangely relaxing. The end product was fantastic and I fully expect to keep up the waxing visits every 6 weeks or so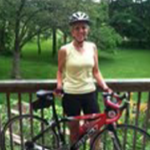 THE BEST IN LONDON! This was by far the best place I have been for a colonic over the number of years I have had them for health reasons. Both practitioners were so so knowledgeable and so helpful. Annoyingly I had booked a second one at a totally different clinic to see the difference and I cant tell you the bad experience I had. So for my third I came straight back here. Easy booking. Easy to get to and the most lovely down to earth people. I felt safe, respected and cared for which was so important after the experience elsewhere. DONT GO ANYWHERE ELSE!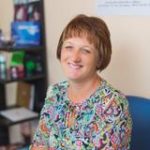 Irina Matveeva
Jun 05, 2017
Going to Parkland Natural Health every month has made an amazing change in my life. Talking with Anatoli, the owner of Parkland Natural Health, about the benefits of colonics has really helped me understand what I am doing. We usually end up in the best conversations concerning our bodies. Our conversations revolve around digestion, food, health and more. I never have to worry about not understanding a certain issue, as he always makes the time to answer any questions or concerns that I have. Not only that, he offers me healthy recipes that are very beneficial to my overall well-being. With such a pleasant atmosphere and clean office and colonic rooms, I know that I am in safe hands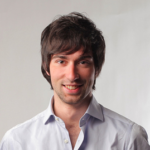 I'll see how it goes. The therapist tried her best, which I appreciate. Mabe, it's me. My skin is just too sensitive.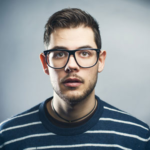 The right place to have waxing. Very clean. Waxing lady was professional without a doubt and very careful.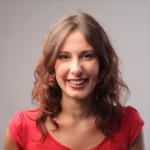 Saraha Smith
Jun 03, 2017
I'll come again. I liked the result which got more obvious in three days.*

Ashley Philips
May 30, 2017
The treatment I received from Anthony was very comfortable and throughout I was very much at ease. I am happy to say I will return and book further treatments. Overall the last treatment proved successful.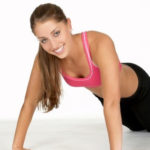 RUTH ROBINSON
May 03, 2017
I was seeing a very expensive and highly reputed doctor for years with almost no progress before my friend recommended Anatoli to me. I'm so glad that he did! With my health issues I have spent so much effort trying to sort them out with the wrong doctors. He has been a life-saver to me, as he really understands his business and is extremely professional and courteous every time that I see him. The treatments I have been receiving are making a huge difference and I now know how to better take care of myself in the future after taking advice from Anatoli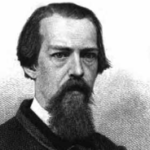 Great service very professional and informative. Will be going there again and again.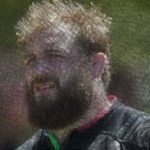 Excellent service & knowledge

Susie Woffenden
Feb 07, 2017
I felt very comfortable during the treatment and my practitioner helped to get the best result with manipulation. I was thrilled with the results and have booked for a second foliow up treatment, thank you!

Diane Kruger
Jan 25, 2017
I booked for some waxing. The therapist was lovely. Very professional, quick and friendly. I will certainly return. Thank you

María Jiménez
Dec 26, 2016
Excellent service the people are very professional and knowledgeable. You will get a good explanation about the procedure. Establishment is very clean and session is really tailored to your needs.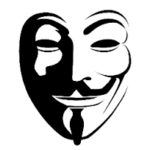 I'm 1 week on from my first ever colonic. Many thoughts on my experience but will be different for everyone. The therapist and venue are great. Anthony was very reassuring, knowledgeable, informative and made the experience much more pleasant than expected. The treatment was not painful but the abdominal 'massage' was excruciating for me. Afterwards I felt terrible. My stomach was enormous and I had to keep rushing to the loo every 20-40 mins for about 6 hrs after. Next day I felt OK but not quite right still. 1 week later I've had some IBS flare ups but seem a little better than before the colonic so hope it's started to do something.I'd recommend the venue if you feel you need to try it.

best wax quality I've seen!
Antony was great - his recommendation on using an alkalising treatment worked like magic- felt immensely better after 3 sessions. Also recommend the liver cleansing add on - aids digestion like nothing else. Very respectful and well serviced local practice. Highly recommend it.*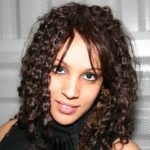 samira arnaout
Sep 16, 2016
Ludmila was really supportive and explain everything properly... she was very helpful and gave you advice if she could even help further

Great place, professional staff, highly recommended!!!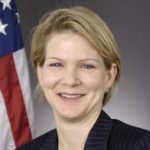 androulla christodoulou
Jul 10, 2016
After two treatments i have seen a difference, and i will certainly continue.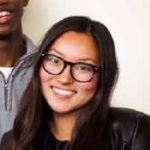 Jacqueline R.
Jun 19, 2016
I had three sessions of the Colonic with sodium bicarbonate. Mainly to help with my persistent constipation and to rid my colon of parasites. By the third session I am happy to say that I feel so much better. My bowel movements have very much improved. I feel a lot more energetic also. I will be revisiting in a few months times. Thank you Anatoli and team!! Thank you.*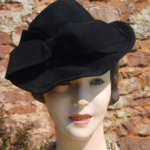 It was my first time, but was made to feel comfortable. With hot wax, it was not even that painful.*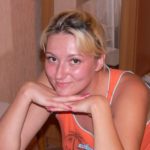 I have been coming to the Wellness Studio for colonic irrigation for the past 4 years and always request Anthony. He is truly compassionate - knowledgeable, kind, considerate, pleasant and professional. The staff is really nice, too, and there's always someone around keeping the place immaculate. Love the new on-line booking system.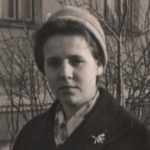 I was extremely satisfied with the service(colonic irrigation), care and reassurance I received during my treatment at your clinic.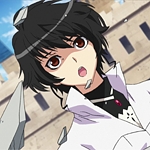 I've always experienced an above and beyond service from Anthony at parkland. Not only I am well informed on the treatments but he also gives extra additional pre and post advice to help maintain good on going health. The service you get is not just the standard treatment it's soo soo much more and he is always ready to help with other related issues .The treatments are always on time well conducted and I always leave refreshed positive and recharged Thank you Anthony for making the difference*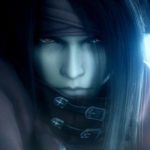 Great work ! Andreia is doing great job and make comfortable, job is always well done!*

Excellent!*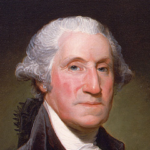 After surgery for the removal of a brain tumour, I lost the brain-gut nerve connection The effect of which was to leave me in a state of permanent constipation. Over the years i tried all sorts of therapies and had exhaustive investigations and in the end was offered a Colostomy and a stoma, ie remove the colon and be fitted with an external pouch. Then I discovered the Wellness Clinic and found a saviour! Two things impressed me straight away - the first thing was that Anatoli, had a real grasp of anatomy and secondly he possessed a wide knowledge of medical conditions that affect the bowels. He understood my condition and things started to change from the first treatment.. It was like I had been liberated from a curse that had plagued me for twenty years! In the beginning I had an intense course of colonics and felt immediately like a new man. My old energy levels and positive outlook on life returned. The great thing was Anatoli was there to answer my questions and was always so full of encouragement. After 5 years of regular treatment, an amazing thing happened - I had a natural motion! Somehow the gut-brain link began to flicker into life ... now I have a normal easy bowel movement almost every day. I still go to Anatoli for regular 'check-ups', but with his care my life has improved beyond measure. He is a real professional, outstanding in his field. I cannot recommend him highly enough.*

Ruth Silverstone
Apr 20, 2016
Anthony is an excellent practitioner. With him I feel confident and safe and not in the least bit awkward. Having colonic irrigation can be an embarrassing experience, but he instills a sense of calm. The process itself is immensely helpful and I feel so much better after the treatment. For Anthony it is just like business as usual and this "normalising" of the process is what makes me keep coming back for further treatments. I think he runs a very sound business and he knows his profession very well. He clearly researches updates in the field, and he tells me about the latest discoveries. All in all I give the service five stars! Thank you!Ruth *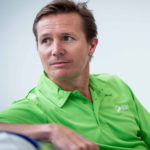 I was very happy with my treatment at the Wellness Studio. My therapist was extremely knowledgable and experienced, making the whole experience completely stress free. I would recommend it to anyone.*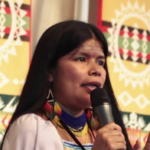 Lemya Soltani
Mar 16, 2016
It is a clean environment and everyone is very knowledgeable, patient and was able to answer all my questions about the different treatments they offer.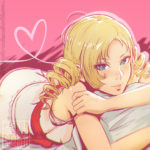 I highly recommend this clinic, my lipomassage treatment was perfect, the therapist was professional, experienced and very nice.*

Fantastic! Very quick, and the beautician was very reassuring and kind. Thanks!*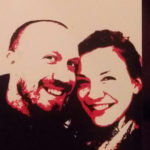 I found the experience reassuring and professional. The office is located close to Holborn station. He was patient and was willing to answer all my questions throughout the session. I left feeling much lighter after having a great flush out! Though for me personally, it did not help with my bloating issue which is related to small intestinal bloating, which of course is no reflection of the effectiveness of a large intestinal/bowel clean out with the colonic hydrotherapy itself. Highly recommended. *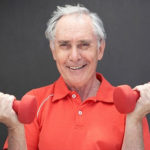 David Edmund Brady
Jan 19, 2016
I made initial contact with wellness-studio.co.uk because of chronic difficulty in making any bowel excavations. My difficulties were exasperated as a result of the medicines I was required to take following a heart operation. On my first visit Anatoli explained to me what my problem was, and what was going to be necessary to alleviate it. His explanation was simply, straight forward, and comforting. After two visits I began to improve, after only three the improvement was dramatic. A very professional service, by a very pleasant individual at a central London location. David Edmund Brady. Age 75.*

I have LPG Endermologie and can totally recommend going to Anareia - she is friendly, professional and does a great job. *

I went to Parkland Health Clinic for a mesotherapy session. The clinic is conveniently located in Central London, with easy access from my workplace. Upon arrival, I was welcomed by the therapist who explained to me the treatment in full before she started with the procedure. The therapist then tried a few techniques until she found one that would best suit me. i am now planning to come back before the end of the year.*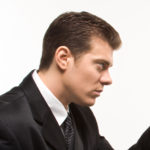 Thank you Anatoli so much for your advice regarding health benefits from bicarbonate sodium in my recovery from the stroke. My digestive system improved, voice is clearer and generally I feel much stronger just after 10 days since I started taking it. Kind Regards. Ken Gordon*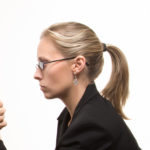 I admit to being apprehensive about my first Brazilian Wax, but Andreia was very professional and made the entire process as painless as possible. Have been back for the second time and can't believe I waited so long before trying a "Brazilian" wax.*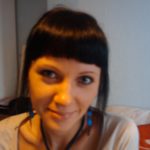 Dear AnthonyThank you for the colonic irrigation session on Monday evening - I feel much better as a result.I have bought the probiotics as you recommended.Many thanks and best wishes,*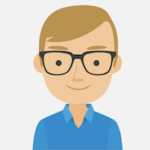 Nicholas Garwolinski
Jul 10, 2015
The waxing service is quick, efficient and very precise. Not as painful due to the natural wax used. Definitely worth the experience.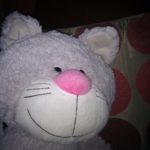 Great experience, professional, clean and quick. Use of hot wax was pretty much painless for me! Will definitely return. Speed was great - perfect for a lunchtime appointment.Thanks very much *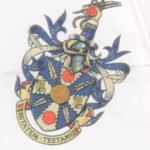 Andrey Protopopov
Apr 23, 2015
I got a deal online and did not regret going to waxing for man. I felt relaxed and at home as soon as you walk in the door. Thank you! Will come again.*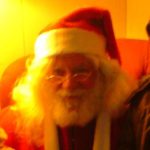 Pleasant experience of highly professional service. Thank you! Will come again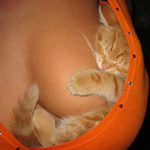 Gilly is the best osteopath I've ever seen. He is very knowledgeable and informative. His hands are amazing and my neck does not hurt any more.*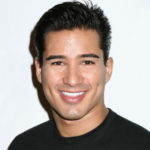 Friend of mine recommended Wellness Studio Centre for me so I decide to go. Believe it or not this is the first time I walk into a medical centre and I felt comfortable that practitioner was amazing making me feel very welcome.Dr. Silajev is a true professional. He takes the time needed not to just treat you, but to explain the cause of pain and how to properly treat it through detox and dieting. Unlike others I've been to, he truly focuses on long term healing. I trust him fully and continue to refer him to people I know who need this type of care.*

I had very good results at this place. Endermologie definitely helped with slimming, firming and eliminating cellulite marks. After having a baby a year ago and trying to loose weight, after my first treatment I noticed my weight loss actually sped up thanks to the toxins being moved around and it helping is with my water retention. Over 11 sessions I managed to reach my goals and achieve excellent results.*
Olena and Anatoli are kind, helpful, willing to do anything to make you comfortable. I recommend this centre to anyone needing their care. Love it *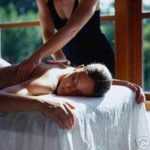 Tanja Drayton
Mar 27, 2015
After suffering with a painful and stiff shoulder for two years that did not respond to physio or acupuncture, I tried osteopathy with Gilly. After only one treatment, he told me what the problem was and fixed it. He is friendly and caring and made me feel totally at ease.*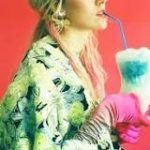 Ellis Bextor
Mar 06, 2015
I have been coming to the Parkland Natural Health Clinic for chronic digestive issues for over a year. Very professional and helpful service - leave treatments feeling better. Would recommend the Clinic for others suffering from similar stomach issues.*

When I came to see you last November I was left with no energy and also having lots of problem with focusing to do normal daily things. After having mini detox programme I have to say result was nothing that I could imagine. First I find all the energy gone up to roof. Still the same today. I do lots of things during the day and I feel still not tired in the end of the day. I have young kids so you can imagine how busy you can be just looking after them. Also my skin looked so fresh and all my friend think I must have done something different. When I told them the reason they were quite amazed. So I wanted to say thank you and I would recommend to anyone who might have similar problems. Many many thanks, Samantha*

This set of treatments was extremely useful as part of a detox and weight loss programme. I not only lost weight quickly but also felt great too. Side benefits also included reduced hunger and sleeping like a log! This clinic is a wonderful find, very professional and great at what they do. Highly recomnended.*

I went twice and already feel so good and empty inside. I can ask any question during the treatment and be able to relax. I definitely recommend to my friends.*

Irina Gavrilova
Oct 20, 2014
Very thorough and professional service. Tony was knowledgeable and also suggested ways in which I could improve my diet which was helpful *

Robbie Green
Sep 30, 2014
Having had a number of treatments at the wellness centre I would highly recommend them. The location is perfect, prices very reasonable but most of all the treatment and staff are 10/10. I have always felt comfortable and the colonic hydrotherapy has been a huge help in helping me with my digestive system and bowel habits. I would not consider going anywhere else! *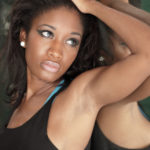 Nike Fontaine
Aug 22, 2014
Parkland Natural Health Clinic provide an excellent service. I am very please with their professionalism. Olena did a wonderful job on me in the last three sections. I felt so relieved afterwards. Thank you for a job well done.*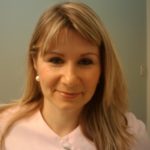 Wonderful treatment. Expertly done!*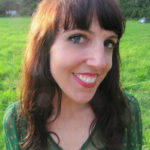 Jessica Healy
Aug 02, 2014
Gilly is a great Osteo. He really listens and helps you come up with a holistic solution to back problems. He is friendly and professional. Highly recommended. *
Roman Suchkov
Jun 22, 2014
I didn't really like the idea to pay for colonic irrigation prior to the appointment. Despite that I was very impressed how professional, tactful and reassuring Anatoli the therapist was. I appreciate now what he is doing. I believe many of my friend will agree with me. And I recommend to all of them to visit this place*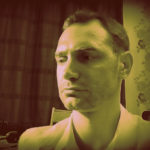 Roman Suchkov
Jun 22, 2014
Microneedling carried out by a highly trained specialist Olena was very effective. It significantly improved acne scars. Excellent experience! Trusty, professional and caring staff. First-class service!*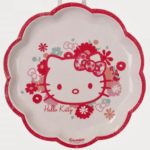 I have had 2 anti-candida colonics with the wellness centre and I believe that they have been an important stage in re-establishing healthy bowel habits. I would recommend the treatment as a good course of action for people with candida, the treatment itself was not-uncomfortable and it was performed in a friendly and professional environment.*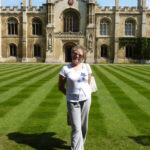 I had gallstones and went about trying the gallbladder flush to the letter which ment having a before and after collonic..glad to say it was successful. Very professional service, with lots of good advice. I am very happy and satisfied and highly recommend Parkland Natual Health Clinic*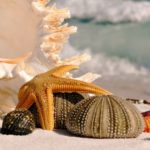 Marija Karpina
Jun 21, 2014
Good and knowledgeable staff. It's good that they use closed colonic system and only disposable accessories. The location is perfect. I recommend this place to all my friends who are looking to stay healthy and feel good.*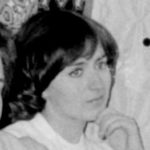 I do colonics on a regular basis and I have had a few of them in USA and UK before I booked my treatment at Parkland. I was very pleased with the experience as the treatment room was very clean and the equipment well maintained. The colonic therapist was very skilled and highly professional. I'd even say one of the best available in London.*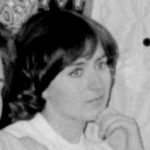 Well, it was indeed the best experience I have ever had. The waxing was very quick but effective and less painful. Everything as promised so now I won't go anywhere else for that. The room is bright, clean and big so you do not feel like you are in a cupboard. Highly recommended!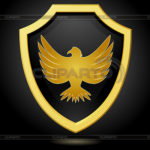 I was extremely satisfied with the service(colonic irrigation), care and reassurance I received during my treatment at your clinic.*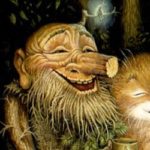 Robert Newman
Apr 23, 2014
I have never thought I'd start coming for waxing regularly. More than that I have never thought I'd ever come for waxing at all. But thanks to Andreia I am more concious about hygiene of my body, despite hot waxing hair removal gives you a certain level of discomfort I'm sure anybody can bear that for a short moment. Thank you, Andreia, for putting me at ease and thanks to your colleges for being very polite.*

Alexandra-Jane Kirby
Mar 31, 2014
I have been here a few times and have found it to be very good. Everything is straight forward and you do feel better after and generally relaxed enabling to sleep better and feel healthier. *

Izumi London
Mar 23, 2014
good! *

Izumi London
Mar 23, 2014
Not bad at all. Will come back soon.*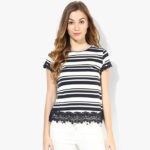 Classifields Lux
Mar 23, 2014
5 star service *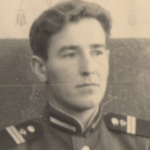 Alexander Smidt
Mar 20, 2014
This clinic is the best place I have been to in the town. It is clean, well organized, professional, and, most importantly, the therapist is supportive, makes you feel comfortable at all time. The other places I have been to are not even close to the quality Parkland offers. And the prices are average. Highly recommended *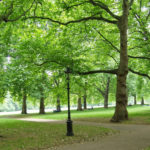 I've been doing colonic hydrotherapy for almost two years at Wellness Studio and my health has drastically improved. Anthony always manages to make me feel at ease and is always wiling to help with his knowledgeable expertise and invaluable advice. I would recommend colonic hydrotherapy to anyone, it's pain-free, it takes only 40 minutes and at the end one feels much lighter and in a better mood.*

Demetrios Loukas
Feb 19, 2014
I have recently been treated with antibiotics for Lyme's disease and my physicians recommended I have colonic irrigation upon finishing my course of IV and oral antibiotics. Seeing as I have used The Wellness Studio before to successfully remedy intestinal candidiasis, constipation and bloating (all caused by antibiotic therapy in my teens and early 20s), I returned once again for more treatment. The practitioner is well-informed, very knowledgeable, super-professional and always respectful. I highly recommend the Wellness Studio. *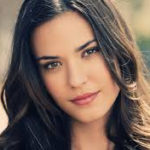 It wouldn't be exaggerating to say that the colon hydrotherapy treatment that I received at the clinic has been a life changer. I'd been suffering from chronic and severe constipation for 10 years and had become entirely dependent on drugs. I knew this wasn't sustainable in the long-term but it was so bad without the laxatives that I couldn't face stopping to take them. However, when my husband and I decided to plan for a baby, I knew I seriously had to do something about it as this was incompatible with being pregnant. The treatment has allowed me to recover a fully functional colon within a year (which seemed completely unimaginable even a few months before...). I am now 3 months pregnant and although constipation is a classic pregnancy disagreement, I can happily say it is not one I suffer from! I can't recommend this treatment enough and you can count on the very high professionalism of the clinic to provide with the best possible care *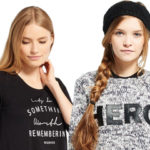 Very professional approach *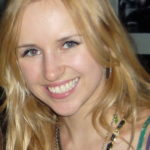 Anna Muktupavela
Aug 14, 2012
Very good*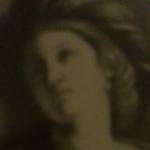 Nicola Thomas
Nov 12, 2011
Very good. Friendly staff and rapid response. 🙂 *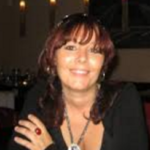 Sophie Moreno
Oct 11, 2011
Very professional and helpful *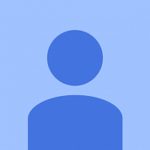 Highly professional - surprised by how easy and painless the experience was at this clinic. Will come back.*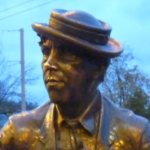 J.Reding St Albans
Jul 17, 2011
I had gallstones and went about trying the gallbladder flush to the letter which meant having a before and after colonic..glad to say it was successful. Very professional service, with lots of good advice. I am very happy and satisfied and highly recommend Parkland Natural Health*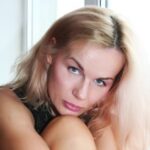 Good service. I'll come back soon *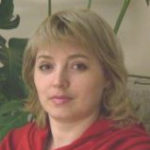 Colonic Irrigation made me feel better. I will definitely come again *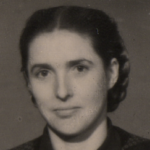 Rebecka STEWART
Feb 01, 2011
Pleasant experience of highly professional service.*